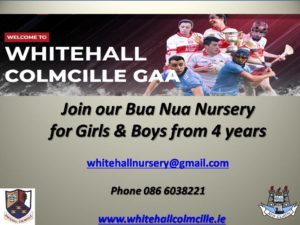 BUA NUA IS BACK ……………
Due to Covid 19 parents & guardians have to complete some steps before their child can be accepted back to BUA NUA.
These are GAA requirements.
Please contact whitehallnursery@gmail.com for further information so that your child can return to play.

New players are always welcome.